Overview
My name is Agathe Moysan, I am a French student studying at an engineering school of agronomy in Nancy (ENSAIA). During my degree I have the chance to do a one year of internship abroad and I chose to spend 6 months in New Zealand because I wanted to learn about the agriculture. I contacted the Professor Derrick Moot after having a look at the Dryland Pastures website, because their research about the pasture management interested me.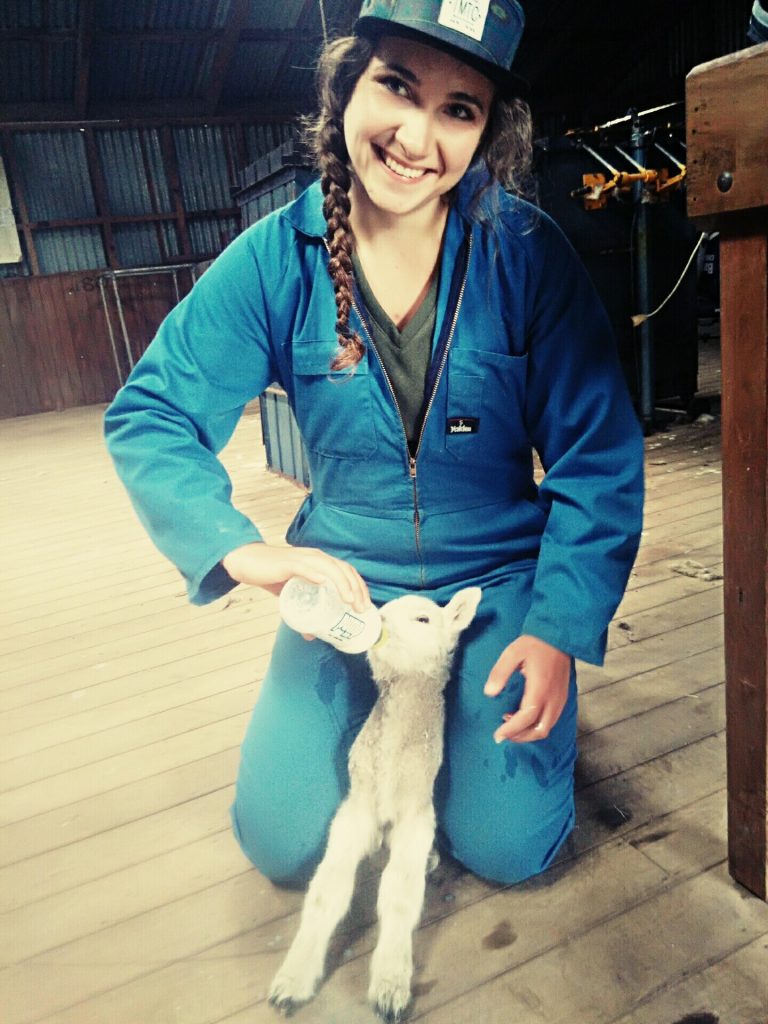 During my 5 months in the Field Research Centre I worked mainly in Ashley Dene, with Malcolm, a technician, and with some students (Gracie, Chloe). The team was so kind, it made my time even better. I want to thank Malcolm to have been patient, repeating every single sentence until I improved my English.
I really enjoyed the work at the farm, especially all the tasks with the animals and to be everyday outside was really great.
I did a lot of different tasks because I worked on several PhD projects as well. This helped me develop my skills and my knowledge about research methods and about pastures.
I had the chance to do a lot of field trips with the Field Research Centre, which were a bonus, to work and discover the country at the same time (Omarama, Cheviot,…).
I bought my own car thus during the week-ends I travelled a lot with my friends, all around the South Island. The team allows interns to take several days off, which provide us the opportunity to discover New Zealand. I spent 5 fantastic months in the Field Research Centre, so if you have the opportunity to go few months there, take it.