Overview
Hello everyone! I am Jessica Veyre and I am studying animal sciences in Toulouse (South of France). I did a 10 week internship during the summer of 2014 at the Field Service Centre. Actually, I wanted to do my internship at the animal sciences department… but they had no work for me during this period, and Prof. Derrick Moot agreed.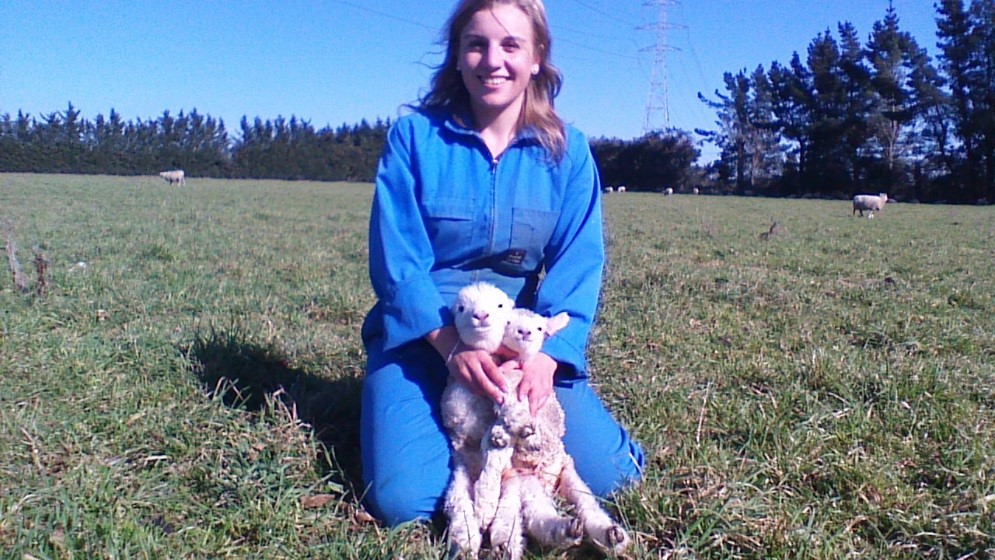 The rest of my work was at the University, helping the farm technicians, the casual workers or the PhD students on their projects. I feel very happy to have worked with different people, at different levels in the hierarchy. I have seen all the parts of the organization, the power of the team dynamic, different methods of work and also different English accents! For this, I was happy to not have work on one particular project but to see different kinds of work. It was more interesting for me. Moreover, before coming, I hated plants. I didn't see any difference between a brome and a tall fescue for example, all for me was just grass. If you are like me, come and do an internship at the Field Research Centre! Now I can identify a Denmark sub clover from white clover!
Finally, during the three months, almost each time that Derrick or Malcolm went visiting farms around New Zealand I went along on the trip. These events allowed me to learn more about the project but also how to speak, how to adapt your language to your audience. I heard my supervisor Derrick talking to students during class, talking to researchers during conference, talking to farmers, and all about the same idea but using a completely different vocabulary.
So I hope you understand after that that I really enjoyed these three months at Lincoln University! I left them three months ago but as I write these words, smiling and thinking to come back one day…!