Overview
My name is Ricardo Pereira da Cunha, I am a Ph.D. student at the Federal University of Pelotas, in Southern Brazil. I work with Science and Technology Forage Seeds.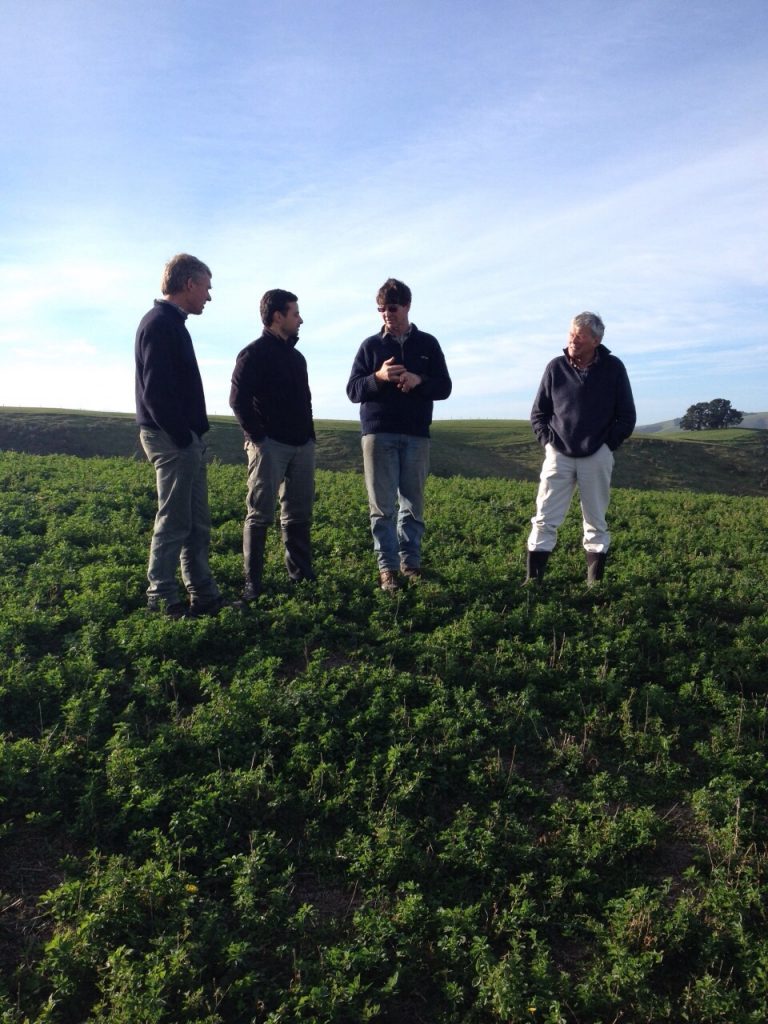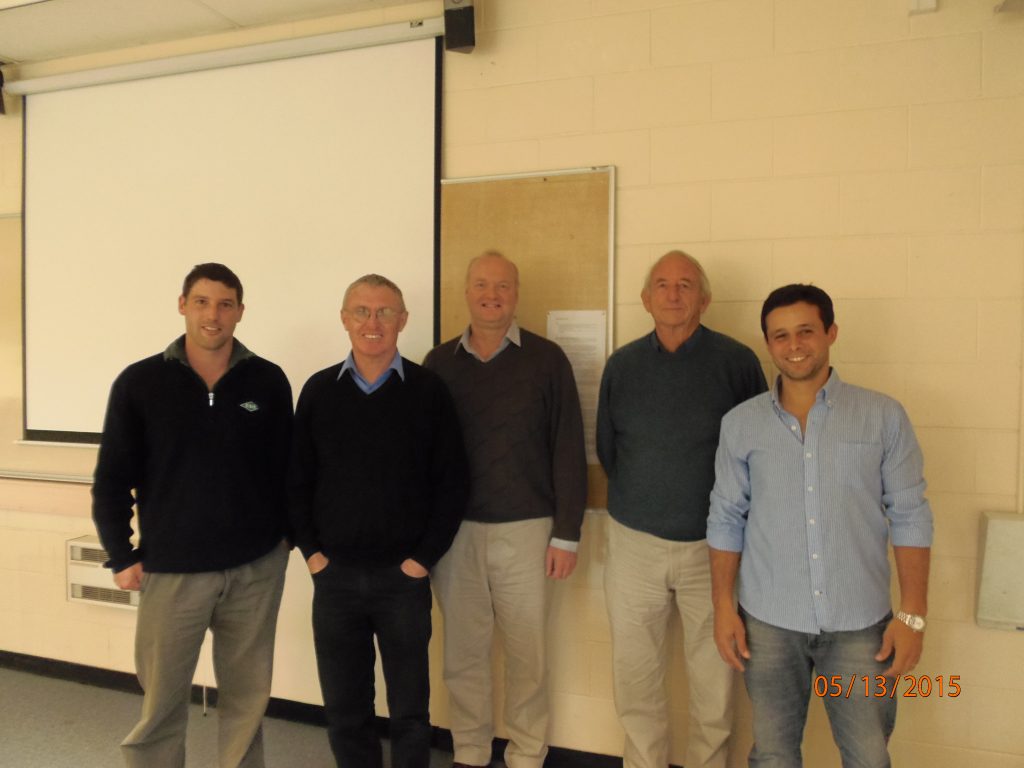 (Left) Ricardo out visiting a commercial NZ farm and (Right, L-R) With Richard Chynoweth (FAR), Alan Stewart (PGG Wrightson Seeds), Prof Derrick Moot, Mr Dick Lucas and Ricardo after his presentation at the Field Research Centre, Lincoln University.
The region where I live in Brazil, as well as the South of South America, is similar to New Zealand. Their production systems, milk, meat and wool are similar.
I chose to visit New Zealand and Lincoln University because I considered this the best place in the world to study livestock grazing – which is the major focus of my research. I had a great supervisor at Lincoln, Professor Derrick Moot.
During my stay I learnt new methods to assess the experiments, which I intend to put into practice in Brazil. I also visited and learnt a lot from people on commercial farms.
It is difficult to define a favorite place. They have their own unique attributes, from the beauty of Queenstown, to the aridity of Lake Tekapo, even weekends working on farms, they were all wonderful. The people in New Zealand are relaxed and know how to live in peace with respect for each other and the place that they live. For me it was a fantastic experience, I enjoyed the people that I lived with, and people were always helpful and polite. All I can do is praise the University, the Dryland team, and encourage people to take the opportunity to attend if you get a chance.