Funding by the Ministry for Primary Industries (MPI), T.R. Ellett Agricultural Research Trust and the Fertiliser Association of New Zealand.
Introduction
Researchers are invited to join in this newly established dryland farmlet experiment. It will compare liveweight gain of sheep across four pasture based systems (Conventional and Regenerative at two soil fertility levels) over a six year period. Dry matter intake, pasture growth, botanical composition, feed quality, soil fertility, and soil moisture measurements will be used to explain any differences in animal performance over time. Additional measurements by interested parties are welcome.
Intensive animal and forage production measurements started in February 2022. Animal measurements include: liveweight gain/ha, ewe efficiency (kg lamb weaned/kg ewe mated), lambing (% lambs tailed), feed conversion efficiency (kg DM/kg liveweight gain).
RADE pasture types are:
Conventional dryland = lucerne monocultures and sub clover/cocksfoot mixes
Regenerative dryland = 12 spp multi-species pasture mixes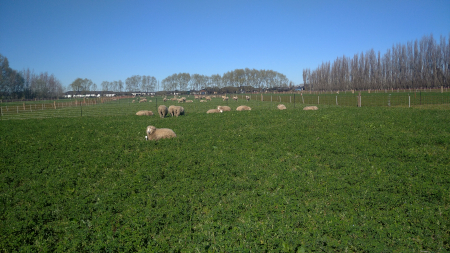 RADE soil treatments:
Low fertility (Olsen P ~10 mg/L)
High fertility (Olsen P ~20 mg/L)
Thus, RADE has four self-contained farmlets each covering an area of ~2 ha.
Supplementary feed crops will be grown to deal with expected periods of feed deficit in winter (low temperature e.g. brassica crops; annual ryegrass) and summer (water stress: brassicas, green feed cereals and grass-based pasture). Provision has been made to conserve feed (hay/balage) as required.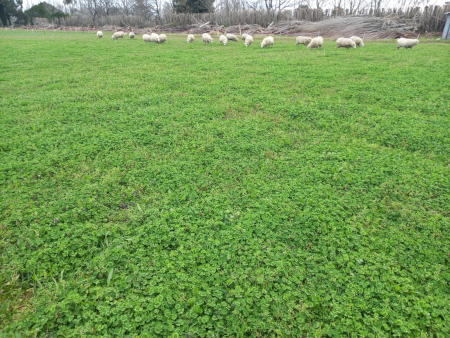 The Conventional farmlet will be managed with set stocking at lambing on the sub clover/cockfoot based pastures, followed by rotational grazing (3-7 days per paddock) of lucerne for spring/summer feed. The cocksfoot-based pastures will then provide the summer dry maintenance feed.
The Regenerative farmlets will be set stocked for lambing but pastures will then be grazed at high intensity and frequency, with 2-3 day shifts.
Protocols for animal, plant, soil and management decisions are being developed in consultation with our RADE technical advisory group.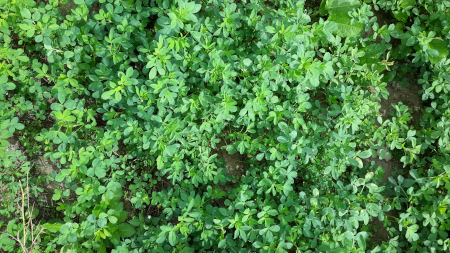 Experimental design
The design is a 22 factorial of the two pasture based systems (Conventional and Regenerative) and the two soil fertility levels (Low and High), arranged in five randomised 42 Latin squares to capture random effects of soil depth and other variables across the site. The 20 plots of the same treatment across squares form a 2 ha farmlet. Each individual plot is fenced, fitted with a water trough, and joined by lanes to a central sheep yard.
Establishment
Forage and soil fertility treatments have been established. Conventional (lucerne monocultures) and Regenerative (12 spp lucerne-based multi-species mix) pastures at two fertility levels were established on 10-13 December 2021. Winter feed crops (annual ryegrass and rape for the Conventional pasture system and a Regenerative 8 spp multi-species winter forage mix), replicated at two fertility levels, were sown on 3-4 March 2022. The sub clover/cocksfoot vs.12 spp grass-based multi-species pastures at two fertility levels were established on 7-8 March 2022. Experimental details will be updated here as plots are established.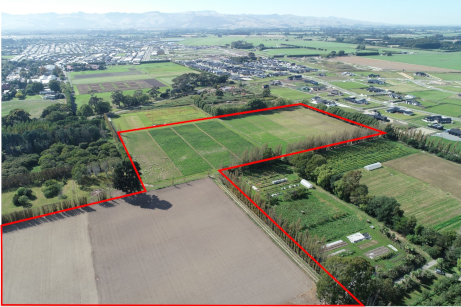 Researchers
Students
Lauren Jones PhD
Charlie Young B.Ag.Sci (Hons)
Downloads
Outputs from this project will be made available here as the project progresses