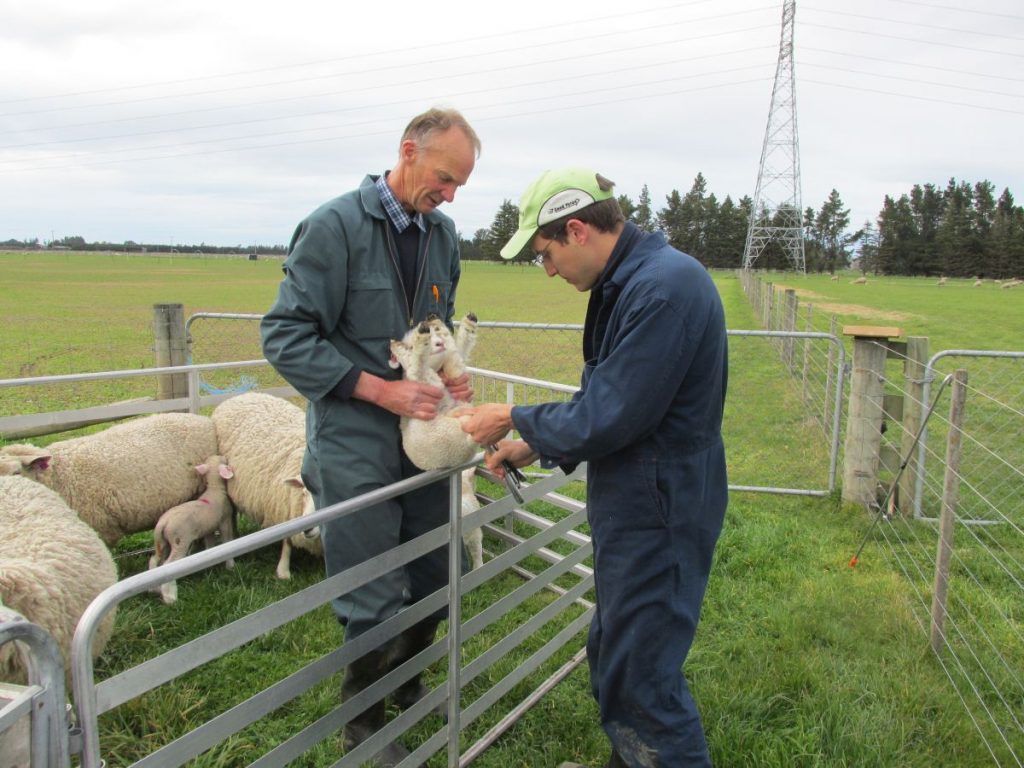 Position:
Field Research Technician – Department of Agricultural Sciences, Agriculture & Life Sciences Faculty, Lincoln University, Canterbury, New Zealand.
Email: Malcolm.Smith@lincoln.ac.nz
Work phone: (+64) 03 423 0708
Malcolm joined the DPR Group in 2001 as the primary research technician associated with the long-term 'MaxClover' Grazing Experiment (2002-2011). Subsequently he has supervised the key field research components of the 'MaxLucerne' (2012–2017) and 'MaxAnnuals' (2013-2017) experiments run at our dryland farm, Ashley Dene. In addition, he led the field research team for the final three years of the 'Intensification of hill and high country farming systems' in Lees Valley in North Canterbury (2009-2012). Now he is in charge of the field research for the "Hill Country Futures" programme for the Canterbury region. Most recently Malcolm has been busy with on-farm research into the use of molybdenum on legumes and the role of nitrogen and phosphorus in legume establishment in hill country environments.
Prior to joining the DPR team Malcolm worked as a technician for Lincoln College (1972-1976) in beef research based on the Research Farm and at Ashley Dene. Subsequently, he joined MAF/Agresearch (1976-2000) as a field technician and helped with long-term breeding experiments with beef and sheep. In that time he qualified as a cattle AI technician, learnt pregnancy diagnosis and became a wool classer. He also worked with goats, help establish New Zealand's first commercial sheep milking set-up and unsuccessfully attempted to learn to ride a horse.
In 2000/01 Malcolm had a year away from agricultural research and had a variety of jobs such as plucking ostriches, landscape gardening and measuring the fibre diameter of the wool from super-fine merinos from farms across Canterbury and Otago.
Away from the work environment Malcolm has a 6 ha lifestyle block where he fattens beef cattle and runs a few ewes to provide lambs for the freezer. He particularly enjoys putting many of the skills in animal and pasture management he has picked up during his working career to good use for his own benefit.
Key publications
Taylor BJO, Mills A, Smith M, Lucas RJ, Moot DJ. 2021.Yield and botanical composition of four dryland pastures at Ashley Dene Research Farm over 8 years. Resilient Pastures – Grassland Research and Practice Series 17: 29-37.
Moot DJ., Smith M, Mills A. 2020. Liveweight production, dry matter yield and seasonal composition from dryland lucerne and lucerne/grass mixes over five years. New Zealand Journal of Agricultural Research 63: 272-301.
Moot DJ, Mills A, Roux MM, Smith MC. 2016b. Liveweight production of ewes and lambs grazing a dryland lucerne monoculture with or without barley grain supplementation. Journal of New Zealand Grasslands 78: 35-39.
A complete list of our scientific papers can be found here.