Posted on behalf of the Horehound Biocontrol Group
Happy New Year everyone,
It's been about six months since the horehound biocontrol project kicked in and a good time to update you on progress.
Feasibility Study
We have completed the feasibility study, which constitutes the first stage of any weed biocontrol programme and was a Stop/Go decision point in our project. A feasibility study is a basically a desktop exercise looking at what is already known about the plant from its native range and from parts of the world where it is introduced. It is also looking at whether potential biocontrol agents can be identified from the literature and expert knowledge, and importantly, it attempts to identify potential opposition to biocontrol.
The Feasibility Study is now available for interested parties to read on the Horehound Biocontrol Group research project page on the Dryland Pastures website. We will post a link to it on the DPR Facebook page when the page and its content are ready.
Long story short – given the information in the feasibility study, the committee gave the project a 'Go' signal, and the Sustainable Farming Fund accepted this recommendation – so we are pressing on!
NZ Field surveys
The second stage in any weed biocontrol programme is a survey of the plant in New Zealand, to see if anything that is already here, either native or self-introduced, could provide biocontrol. If there is something here that could do a good job, it gets a higher priority over bringing in a new organism. More often than not, these surveys return nothing of significant potential. But occasionally we can get an agent blown over from across the Tasman. Think about it – if pests like Myrtle rust can blow over and establish, so can plant pathogens that get used as biocontrol agents. It has happened before!
We do these surveys over two seasons – spring and autumn. The spring survey has been completed, and so far nothing significant has been discovered. The autumn survey is naturally still a number of weeks away.
EPA application
In parallel to running the field surveys we are already collecting the materials required to make a case to the Environmental Protection Authority (EPA) to introduce the biocontrol agents. We would like to be ready to submit as soon we have the autumn survey results at hand.
An important part of this process will include meaningful engagement with the main group that is currently voicing opposition to the biocontrol of horehound. These are medical herbalists, who value horehound for its medicinal properties, especially for treatment of respiratory conditions, but also for a variety of other conditions. You can read about the many traditional and modern uses of horehound in the feasibility study, under 'Beneficial Uses' once uploaded to the webpage.
Having opposition voiced against a weed biocontrol project is not unusual, and it is an important element of genuine consultation. The process is strengthened by the opportunity for different parties to voice their concerns freely, and it makes us have to think about the views and concerns of other segments of society. These concerns will be weighed by the EPA alongside the cost of the weed to farmers and the potential benefits of biocontrol. The diversity of views that is brought by the process is healthy, and makes for the envy of other weed biocontrolling nations. Our past experience tells us that if the applicant group can demonstrate a strong economic case and ways to mitigate the concerns raised by the opposition, then the pendulum tends in favour of biocontrol.
The vast majority of the process to prepare the application is technical and takes place behind the scenes. There is one aspect where you can help to make a difference – help spread the word about the economics survey! Making a strong, defensible case about the cost of horehound to farmers and about how fast horehound is spreading will carry a big weight in the EPA's decision. Most of you have already filled the survey. If you can think about others you know who have a horehound infestation on their land – big or small – please encourage them to fill the survey either online here, or on a hard copy here: Horehound survey.
Australia visit & NZ Grassland Conference
In November Gavin went over to Victoria, Australia, to see the biocontrol programme in action. Despite the heavy rain during his short visit, he was able to witness first-hand what success looks like, and what we would visualise to be the case some years down the line, after the agents become well established and widespread: only a small number of small-size plants, and plenty of plume moths attacking them in spring. These were sites where the moth has been released in the earlier days of the programme, so you can imagine it would have been a dense infestation – otherwise it would not have been chosen to be a release site in the first place! The Horehound plume moth was certainly aptly named, given the large clouds of moths seen in the spring with as air temperature rises. The plume moth release is considered to be one of the more successful biocontrol programs in Australia. A few photos from Gavin's trip below can give an idea of what success looks like!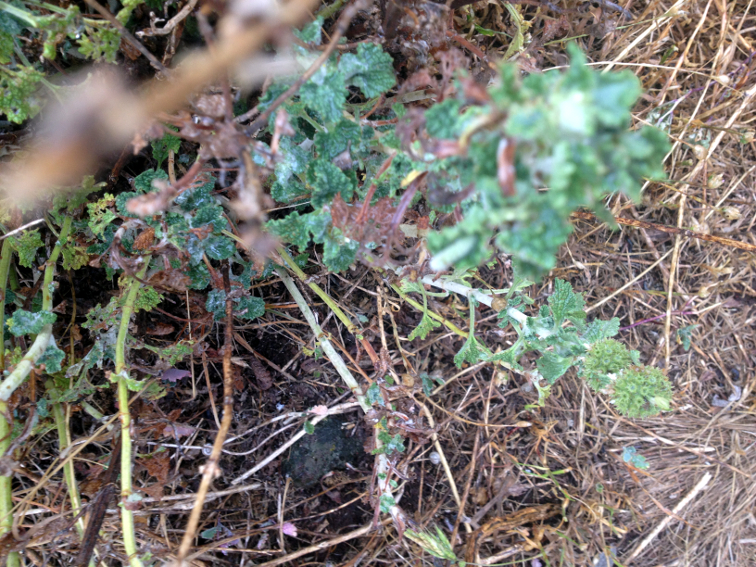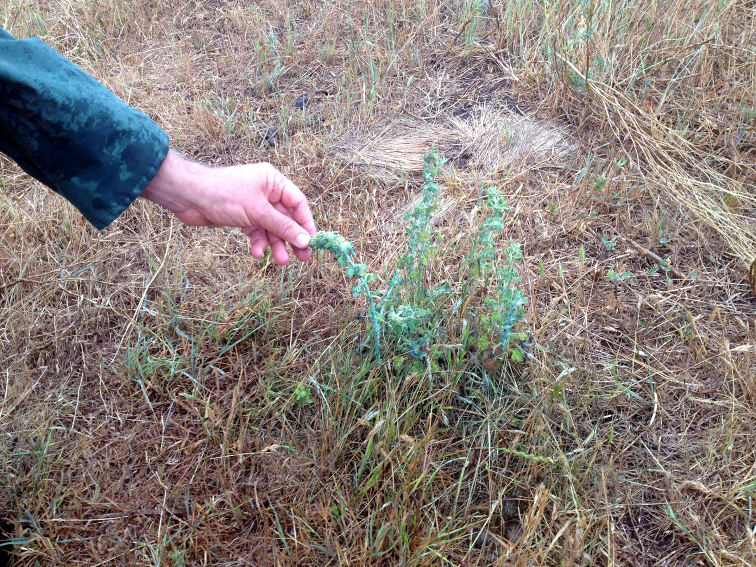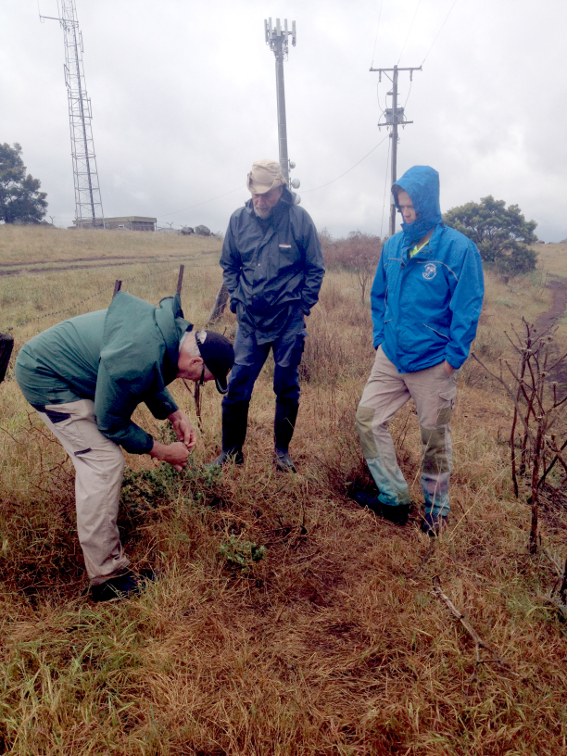 Gavin was hosted by Dr John Weiss, who worked on the biocontrol programme 20 years ago, but who now moved on and hadn't had a chance to monitor progress for a number of years. John was delighted for the opportunity to visit the old release sites, and was very pleased with the level of success he saw during this visit. We are extremely fortunate to have John around – his wealth of knowledge on the system, combined with his generosity at sharing his knowledge and time is making things so much easier and smoother for us – we are grateful to John!
John is also a keen fisher, and comes over to NZ at least once a year – his next trip is coming up in February 2018, to the West Coast. We look forward to having some hands on experience from John over the next few years when we develop the release programme for the moths. Plus some good fishing trips around New Zealand.
John will also be presenting at the NZ Grassland conference, which will be held in Twizel on the 6-8th November 2018 (mark your calendars!). John's paper will be on the success of the horehound biocontrol programme in Australia. We will also present a paper on how releases will be planned in New Zealand. All working to plan, we may be in a position to make an early release of the plume moth at one of the field trip days. Here's hoping! This is the first time the conference is held in Twizel and it would be fantastic to see a good farmer turnout, especially for the field trip days. Do please consider attending! More information on the 2018 can be found here.
That's all for now. Feel free to pass this update on.
Take care!
All blog posts and reports associated with this programme are now listed on the Horehound BioControl page.